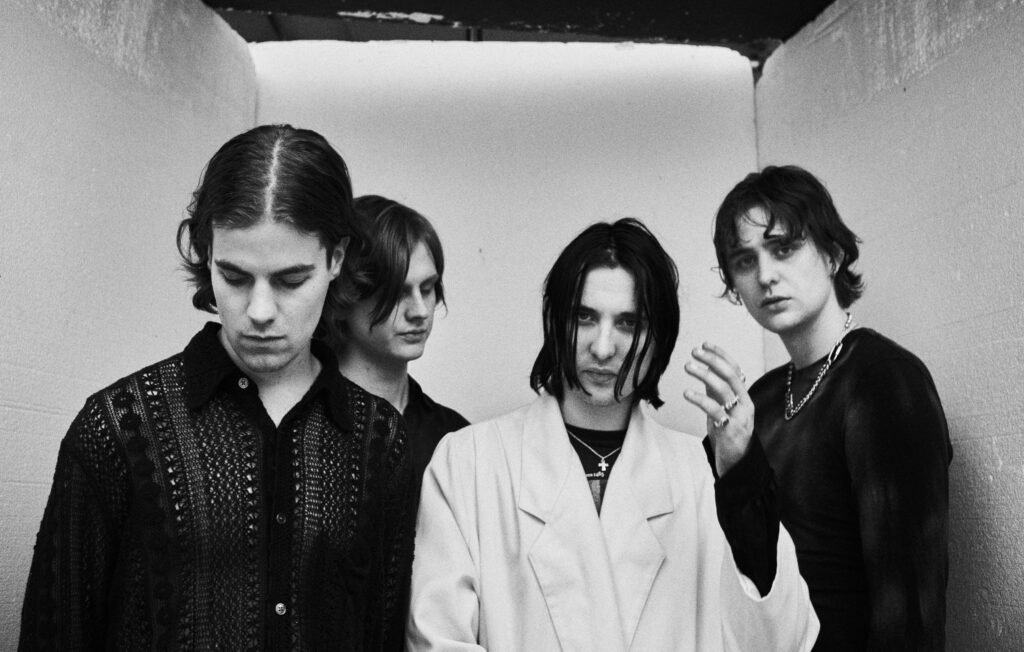 Press here for IY in @foxesmagazine 
Emerging as a force on the music scene, Isolated Youth creates a distinct post-punk sound that stems from the heart of Stockholm. Displaying an impressive balance between innovation and intensity, they showcase a balanced approach in their music-making. Not a stranger to either innovation or intensity, the result is a soundscape that emphasizes both depth and emotional resonance. This innovative band has skillfully created a musical atmosphere that engages and touches the listener.
Isolated Youth are renowned for their intense performances, where they create an almost ghostly atmosphere that utterly captivates the audience. With their compelling melodies and powerful hooks, they create a sound image that feels just as at home on a large festival stage as in an intimate club environment.
Their debut album, whose title is yet to be revealed, has taken shape in the dynamic music life of London. This ambitious project has been produced under the direction of Faris Badwan, the iconic frontman from The Horrors. At his side, Max Hayes, with his experience of working with names like Primal Scream and Rolling Stones, has technically assisted to ensure that the album lives up to its potential.
The music generates an emotional force that is both deep and captivating. It's an experience that envelops the listener in beautifully constructed arrangements, all carried by an intense presence. There is an underlying futuristic element in this unique post-punk style, marked by genre-transcending influences.
The band is led by brothers Axel and William Mårdberg, whose visionary artistic leadership and strong bond deepen the group's dynamics and its music. Isolated Youth is more than just a new band – they are a musical expression of a new generation.
SHACKLEWELL ARMS, LONDON – JULY 30 
WINDMILL, LONDON -JULY 31
MOTH CLUB, LONDON -AUGUST 8
CAVE CLUB/MOTH CLUB, LONDON – OCTOBER 13TH
WINDMILL, LONDON – OCTOBER 21 
HUS 7, STOCKHOLM – NOVEMBER 11
THE VICTORIA, LONDON – NOVEMBER 25
TBA
TBA
TBA
TBA
© 2023 All Rights Reserved.